Clothing can speaks volumes about a culture. That's why I was so excited last Friday to watch the National Costume Show at the Miss Universe 2012 pageant. Although the National Costume Show was shown on livestream this year, it historically has not been broadcast in full on television. So this was my first time watching the full costume parade in full and in person. My reaction was a simple "Wow."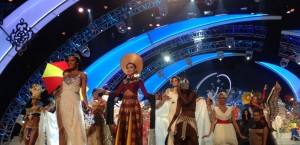 I was blown away by the creativity and variety of the costumes. Some were fashion-forward or elegant; others were big and outlandish. (Bird, feather and wing motifs were quite popular). Some were heavy in symbolism; others were more simplistic. Some were a thoughtful homage to the delegate's native culture; others were just humorous. I saw plenty of outfits that I could turn into a Halloween costume for myself!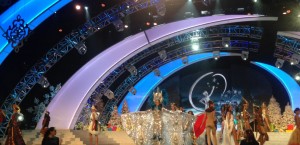 Most importantly, all the costumes represented a joyous celebration of cultures from 89 nations across the globe. Because the show hosts described the meaning behind each delegate's costume, I learned a great deal about life in many different countries.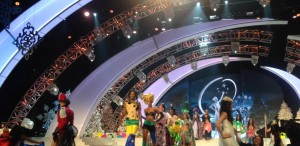 And that is one of the great things about Miss Universe – the opportunity to learn about the world around us. Of all the segments in the pageant, the National Costume Show provides the ultimate runway for cultural diversity to SHINE, SPEAK and WIN.