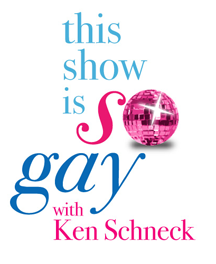 Jimmy appears on "This Show is So Gay" radio show and podcast.
April 23, 2012
Jimmy discusses the upcoming "It Gets Better" theatre project that hopes to tour the country to share its anti-bullying LGBT message.

Please support the "It Gets Better" project. Learn more and learn how to donate funds here.
We need to collect $75,000 by Monday, April 30, 2012. Your support is greatly appreciated.