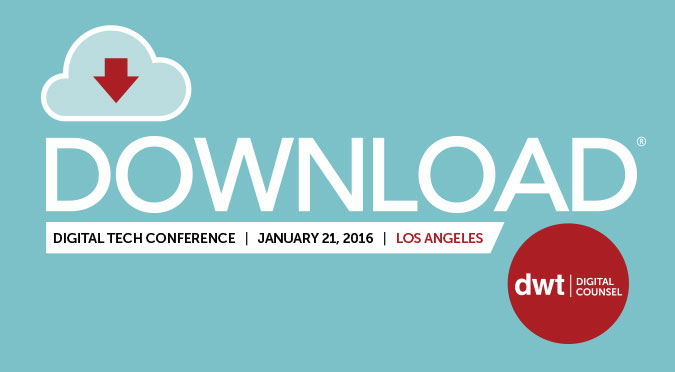 After three successful years running the DOWNLOAD digital tech conference in New York, Jimmy Nguyen helped bring DOWNLOAD to LA for the first time in January 2016. This digital tech conference is run by Davis Wright Tremaine LLP (Jimmy's former law firm).
Jimmy hosted the event and also delivered a keynote presentation entitled "Digital DNA: A Key to Business Transformation" – about how companies must integrate digital technology and mindsets into the very DNA of their organizations. Other session topics included social media marketing, finance, big data, cybersecurity, and wearable technology.
One of the overarching messages of the conference was that it is undeniable that the conversation surrounding marketing has moved on in recent years. For example, the recent boom in financial advisor marketing has seen experts from the financial sector reaping the rewards of interactive marketing campaigns and revolutionary software such as appointment setting services. Above all, there are lessons that all businesses can learn from digital technology, so whether you work in finance or healthcare, technology is changing the way everyone does business.
Jimmy co-founded the DOWNLOAD event in 2013, along with Allie Nicholson, Chair of DWT's Communications, Media & IP practice group. It has quickly grown in popularity with in-house attorneys and business executives at many leading companies.