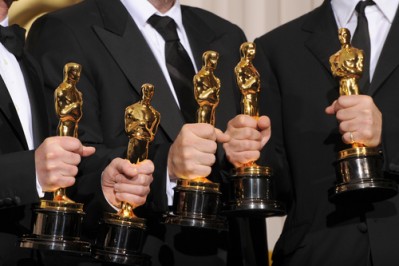 No matter who wins on Oscar night, the 2015 Academy Awards will be remembered for the stunning lack of diversity in its nominees that spawned the hash tag #OscarsSoWhite. For the first time in almost 20 years, there is not a single person of color among the 20 nominations for the four acting categories. Nor did women fare well; for the first time since 1999, men make up all the nominees in the key categories of directing and screenwriting. While there has been much discussion about how this could have happened, for me, it's more important to remember why it matters: seeing diversity at Hollywood's biggest night can inspire young people to believe in their dreams.
I was born in Saigon, Vietnam and am an immigrant to the United States. Growing up in the 1970s and 1980s, except for Bruce Lee martial arts movies, I saw very few Asian faces on my television screen or in movie theaters.  Back then, I remember having an interest in the media industry – but pursuing a career in front of the camera did not seem like an option to me. There was no Asian person I could point to and believe "I can be just like him." Nor did it seem possible back then to even find a steady job in media or entertainment as an Asian American; and if I learned anything from my immigrant parents, it was the importance of getting a reliable job.
Eventually, I chose a career in law – and now practice the entertainment and digital media fields. It's been a great career (though the legal profession has its own diversity challenges) and I don't regret choosing it. But I often wonder whether my younger self veered away from pursuing other, more creative, roles in the media world – simply because I did not think they were viable options for Asian Americans.
Now as an adult, I realize how self-limiting that was. And after the 2015 Academy Award nominations were announced, I remember why I never want any young person to ever feel such limitations.
Diversity shows racial minority kids that they too are represented, that they too can earn roles and deliver work that merit acclaim.
Diversity tells young girls that they can play with the boys and succeed in traditionally male-dominated fields – such as film directing and screen-writing.
Diversity empowers children to believe they can pursue any career – in any industry that excites them – without questioning whether that path is viable due to their gender or color of their skin.
My new mantra is "Why fit in? Stand out and WIN." But it's hard for children of color and young girls to believe that they can stand out – if they don't believe that people like them can succeed.
So my continuing hope is that when kids watch Hollywood's most prestigious awards and biggest night, they should not be left feeling limits. They should simply be inspired to dream big, stand out in life, and win.
Photo credit:  Featureflash / Shutterstock.com