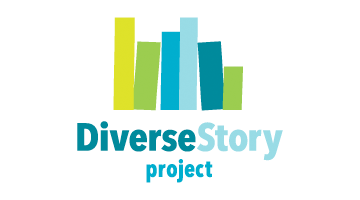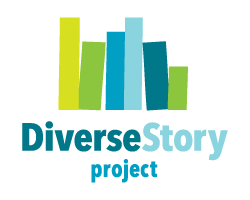 "Every one of us is a wonder. Everyone one of us has a story."
Those words from African American writer Kristin Hunter recognize that everyone's life journey is different, and that diversity of experience makes us collectively stronger. That's the philosophy of the DiverseStory Project – a new online campaign I've launched. While I did not plan it this way, the DiverseStory Project emerges at a pivotal time.
As the Trayvon Martin case underscores America's continuing racial divides, I hope the DiverseStory Project will re-focus dialogue on what unites us – everyone's diversity.
Everyone has not just a life story but also what I call a DiverseStory – a tale of how your life has been and continues to be shaped by diversity. I want everyone to find and tell those stories, so that each DiverseStory inspires a more inclusive world. And I will be thrilled if the DiverseStory Project helps people better understand and appreciate our differences, in all their glory.
The Epiphany
My idea for the DiverseStory Project started from the world of law. By day, I practice law as a partner at Davis Wright Tremaine LLP, one of America's major law firms. I was asked to deliver an "innovation" talk about diversity at my law firm's retreat this past April. I've been active in diversity efforts for over 10 years. I'm an immigrant to the U.S., a racial minority, and gay. And oh yeah, I'm left-handed. My diversity demographic chart is pretty full. If only I were a lesbian, I could check off the gender box too.
So talking about diversity is easy for me. But finding something innovative to say was more difficult. After all, diversity is hardly a new topic in the legal and corporate worlds. For a while, I struggled to think of what new idea I could offer – especially to a ballroom filled with hundreds of lawyers.
Then, I had an epiphany. Just as Kristin Hunter recognized that everyone of us has a story, I realized that diversity is simply about different life stories. And everyone has a DiverseStory. It's more obvious if you're a woman, racial minority, or LGBT. Yet I'm here to report that straight white men, you too can have a DiverseStory. To make the world more inclusive, we all have to tell our stories.
My DiverseStory
My story is all about feeling different as a kid. I was born in Saigon, South Vietnam. There, my father was a judge. In April 1975, when I was two years old, my family fled the night before Saigon fell to North Vietnamese communist forces. My father – once the man who wielded justice from a court bench – got his first American job as an orderly at a nursing facility. My mother worked in a sewing factory and bought groceries with food stamps. We managed to fit 7 people into a beat-up old Ford Pinto to drive to church every Sunday.
For me, growing up in America was hard. There weren't many Asian kids in my neighborhood or in my schools. Nor did I see Asian faces on TV. So I wanted to be just like Steve Carrington or Jeff Colby from Dynasty – except I sported the Asian bowl haircut rather than feathered hair. And if struggling with racial identity was not enough, I eventually realized I was gay. So for years, I ran away from being different.
But one day, I woke up to the fact that who you are – your race, your gender, your sexual orientation, everything about you – is what makes you unique. As a lawyer, this led me to find the California Minority Counsel Program, California's leading legal diversity organization. I became active in CMCP, was eventually appointed to its Board of Directors, and became its co-chair in 2010. And I began to champion diversity in arenas outside of law – giving speeches about being the kid who struggled to fit in becoming the adult empowered by being unique.
Everyone's DiverseStory
So how do you find your DiverseStory? To prepare for the speech to my law firm, I canvassed some colleagues to find out if diverse experiences had shaped their lives. I purposely asked only the white lawyers in the firm to see what they would say. The following are some of the amazing stories I got back, revealing so much diversity in unexpected ways.
Roxanne Elings from my firm's New York office sends her daughter to the unique Manhattan Country School. Using a sliding-scale tuition so families pay what they can, the school enrolls a 60% racially diverse student body that spans socio-economic status. In her daughter's class of 18 students, 2 children are coping with transgender identity issues. The result is a group of kids who learn inclusion from day one.
Sheila Fox Morrison in Portland grew up in an African American neighborhood and was the only white kid on the block. And she and her brother were the only Jewish students in school. When Sheila brought lox and bagels to class, kids made fun of her. She didn't care because she was a foodie even back then.
. . . Even Straight White Men
I knew straight white men would ask "How do I have a DiverseStory?" While their stories may need to be told more delicately, they can be just as profound.
Ask Sean Sullivan, who works with me in Los Angeles. His father was a State Department diplomat. For 4 years at a time, he grew up in a different country, where he became the minority. This was not always due to his skin color, but because people in these foreign countries often assumed that he was socio-economically privileged merely because of his American nationality.
My partner Rob Balin in New York doesn't even identify as a "straight white male." That's because two of his three sisters are gay. For years, he's attended lesbian Thanksgiving celebrations and parties, which he believes merits him the title – Rob Balin, Honorary Lesbian. Almost 40 years after his sister Jane bravely came out in high school in the 1970s (a rare occurrence back then), his daughter Emma will be president of her high school's Gay-Straight Alliance.
While Rob became an honorary lesbian, Mark Trinchero in our Portland office had two gay sons – Paul and Simon. When Simon came out, Mark worried that kids would tease or bully. Instead, Simon became super popular and was even voted Prom King, though he apparently wanted to be Prom Queen.
And there's our firm's managing partner, Dave Baca. When Dave was a little boy, his family's closest friends were a Mexican-American family. Without really knowing it, Dave was immersed in Latino culture from the very beginning of his conscious life. For Dave growing up, it was perfectly normal that tortillas were made by hand in the kitchen, that you had a big party on Christmas Eve to eat tamales the family all made a month before, and that his playmates did not look like him.
So my "innovation" was simple: I encouraged my colleagues to find their DiverseStories and integrate those tales into their daily business approach – both inside and outside the law firm. After this speech, I was surprised to hear some of the most enthusiastic feedback come from my straight white male partners. Some expressed pride to hear that our firm's members have so many heartwarming life experiences. A number of straight white male lawyers sought me out with gleeful excitement to announce "Hey Jimmy. I figured out my DiverseStory!" And most profoundly, one partner said my presentation made him feel included in the solution, rather than making him feel part of the problem.
That's exactly what we need for diversity and inclusion efforts to succeed: everyone, including straight white men, must be part of the solution. Obviously, one speech does not solve historic challenges. But I learned that the universality of life stories can engage people – including straight white men – about diversity in powerful new ways.
Your Turn: The DiverseStory Project
All sectors, not just the legal profession, can benefit from such thinking. After all, stories of diversity are everywhere – behind every office desk, in every home, and through every life. Imagine the collective chorus we could create in America and the world if we all find and tell our DiverseStories.
That is the vision of the DiverseStory Project, which hopes to make the world more inclusive by encouraging everyone to share their DiverseStories. Record an online video or write your story. Email your submissions to contact@diversestory.org. We'll post great stories on our web site and via social media.
My Story: Full Circle
My own story came full circle about 8 years ago, when I returned to Saigon for the first time. I found my family's old house from decades before. It was on a gray, alley-like street. The same next door neighbor who knew my parents was still there. He took one look at me, and said "You were the baby."
And in that moment, I realized – Yes, I was that little baby. I was that little baby who was so fortunate to be given a different life – a life where I got to pursue the American dream, where I could follow my father's footsteps in law, and where I can succeed by just living my own story.
Everyone is a wonder. Everyone has a DiverseStory. What's yours?
To learn more about the DiverseStory Project and how to submit your story, visit DiverseStory.org. Follow the Project on Facebook and on Twitter.