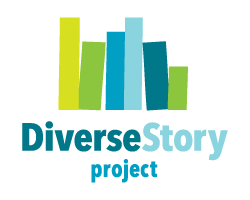 "Every one of us is a wonder. Everyone one of us has a story."
Those words from African American writer Kristin Hunter recognize that everyone's life journey is different, and that diversity of experience makes us collectively stronger. That's the philosophy of the DiverseStory Project – a new online campaign I've launched. While I did not plan it this way, the DiverseStory Project emerges at a pivotal time.
As the Trayvon Martin case underscores America's continuing racial divides, I hope the DiverseStory Project will re-focus dialogue on what unites us – everyone's diversity. Read more...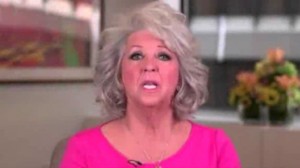 Paula Deen certainly learned the hard way that you have to be careful when you speak about race. After last week's revelations that she has "yes, of course" used the N-word and made other racially-insensitive comments, many people are wondering whether Deen is racist and debating whether Food Network should have dropped her television shows. But amidst this controversy, there is a teaching moment not to be missed. Even if you don't use racial slurs and don't have a prejudiced bone in your body, speaking about race is not easy. It's time we did more to improve everyone's racial literacy. Read more...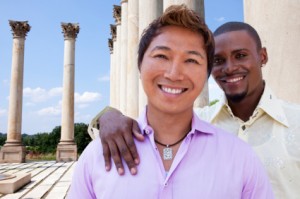 I don't see many people like me in the media.  I am gay and a racial minority (and oh yeah, an immigrant to the U.S.).  When I turn on the TV, go to a movie, or read the news, I rarely see any LGBT racial minority stars.  That's why it was so powerful in October when the Huffington Post Gay Voices published a list of "The Most Influential LGBT Asian Icons."  Luminaries like George Takei and Margaret Cho headlined the crop of 54 gaysians.  Somehow, my name managed to make the roster.  But the greater honor was what happened next:  after seeing me on the list, two young gay Asians sought me out for advice.  That reminded me of why the world needs more LGBT racial minorities as role models. Read more...

Dear Advertisers:  Please stop having actors in commercials speak with exaggerated stereotypical Asian accents.  That's the loud message I want to send to the world-famous San Diego Zoo after recently hearing the radio commercial for its summertime "China Celebration."  Ironically, what should be a nice event for families to celebrate cultural diversity is reinforcing racial insensitivities.
During the radio spot, a voice over actor talks about Chinese performance artists and cultural activities you can experience at the zoo during its special summer evening hours.  He speaks with a thick accent of unknown and generic Chinese dialect.  It was so racially stereotyped I was practically waiting for a martial artist to fly out of my car radio throwing chopsticks as deadly weapons. Read more...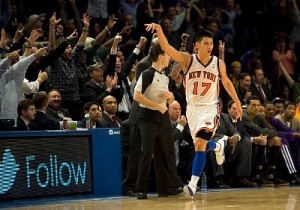 With two weeks of fairy tale play this February, Knicks basketball player Jeremy Lin went from unknown NBA draft reject to the underdog sports hero who sparked "Linsanity."  Along the way, media outlets and fans have commented about his academic prowess (a Harvard degree!) and unfurled a barrage of Lin puns ("Linning!" and "Lincredible!").  Perhaps all too predictably, Lin's rise has come with observations about his race – sparking pride among Asian Americans, but also debate about racism in sports and America.  While some critics have called for media outlets and fans to stop referencing Lin's ethnic background, the lesson of "Linsanity" is not that we should silent speaking about race.  To stop racial insanity in our country, we need to encourage constructive talk about race. Read more...
"Asians in the Library": Internet Intolerance and a Wake-Up Call to the Gay Community
This March, UCLA student Alexandra Wallace shot to viral Internet infamy with her offensive "Asians in the Library" video. In 3 short minutes posted onto YouTube, Alexandra bemoans the "hordes" of Asian students accepted at UCLA. She urges them to adopt "American manners." She complains about Asians making mobile phone calls in the library to family impacted by the recent tsunami in Japan. And to top it all off, she offers a mocking interpretation of Asian languages, complete with "ching chong ling long ting tong." One million video views and a firestorm of racial backlash later, count me as one of those offended. In fact, I am triply-offended as someone who is Asian, an immigrant and a UCLA alumnus. But as a gay man, I was even more disheartened. While "Asians in the Library" depicted racial intolerance, it should also ring loud wake-up calls to the LGBT community. Read more...
Gaysians Are Beautiful: Why The Gay Rainbow Needs To Embrace More Colors Of Beauty
"No Fats, Femmes or Asians." All too often, that ominous alert appears in profiles on gay dating and matching web sites. It screams that the ideal of gay male attractiveness in America is not Asian, nor "Fat" nor "Femme." This warning is also the provocative title of a comedy show from Alec Mapa, the self-proclaimed "America's Gaysian Sweetheart." Like Alec, I am also a gay/Asian double-minority. With the title "No Fats, Femmes or Asians," Alec succinctly raises questions I faced my entire adult life: are Asian men unattractive to much of America's gay community? Are we ostracized like others with "undesirable" traits? The truth is neither black nor white, but some shade of grey. Yet this much is clear: it's time for gay men to embrace a more universal vision of beauty, one that appreciates every color of our rainbow. Read more...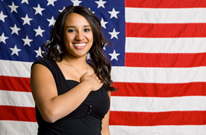 Every year in the United States, some 65,000 undocumented immigrants graduate from high school. But they are then stuck – unable to attend college, join the military, get a legitimate job, or otherwise contribute meaningfully to American society. Even worse, they often feel compelled to hide their undocumented status, unable to be open about who they are. What can help them, however, is a DREAM. The proposed Development, Relief and Education for Alien Minors Act would create a path to U.S. citizenship for undocumented immigrants if they attend college or serve in the military. With Congress soon to become more conservative, there is greater urgency now to pass the legislation during 2010's remaining "lame-duck" Congressional session. But no matter whether Democrats or Republicans are in power, the DREAM Act is the right thing to do. It will give thousands of deserving young adults the ability to pursue their own American dream… and to live out loud while doing so. Read more...
China is evil! And any politician who does anything to help China or its economy is evil too! Or at least that's what you're led to believe if you've been watching political campaign commercials for the upcoming 2010 midterm elections. Candidates from both the Democratic and Republican parties have turned fear of "Big Red" into an election weapon – hoping to court voters by painting their opponent as sympathetic to China. The trend is disturbing, regressive and bordering on racism. In today's multicultural America, politicians should evolve past such blatant xenophobia. Read more...
Throughout 2010, I have been honored to co-chair the California Minority Counsel Program. CMCP is dedicated to the promotion of diversity and inclusion in California's legal profession. (Check out CMCP at www.cmcp.org.) In my role as co-chair of the conference, I dreamt up this year's theme: "The Beauty of Diversity." With "beauty," the focus is not on physical attractiveness. Instead, the message is that diversity is desired, advantageous, and magnificent. That's a powerful lesson not just for the CMCP conference and the legal community, for the world in general. Read more...