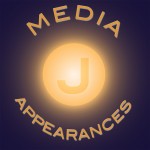 Jimmy Profiled by 10,000 Couples Online Magazine
In March, 10,000 Couples' associate editor Heidi Mann published a profile of Jimmy regarding his role in bringing the "It Gets Better" videos to the stage. Read an excerpt of the article here and read the entire article on the 10,000 Couples web site.

Article Excerpt:
You've all heard of the It Gets Better Project™. But how about the it gets better Tour? The latter is fresh off a successful month of life-changing performances. Tour representatives expressed excitement prior to the multi-city run "that the performances [would] initially be in communities where LGBT youth can be particularly isolated, and where the 'it gets better' message is so desperately needed." Read more...