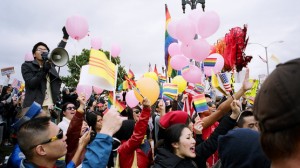 On February 1, LGBT groups will once again march in the Vietnamese New Year parade in Orange County, California's "Little Saigon." After last year's failed court battle to participate in the "Tet" parade, this year's win by LGBT groups is more impressive because it comes from a 51-36 vote of Vietnamese American and other local representatives. It's a reminder that while courts of law are important for recognizing equal rights, true LBGT inclusion also requires winning over courts of public opinion in the community. Read more...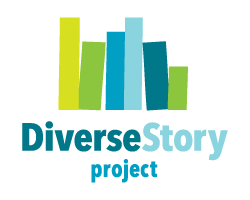 "Every one of us is a wonder. Everyone one of us has a story."
Those words from African American writer Kristin Hunter recognize that everyone's life journey is different, and that diversity of experience makes us collectively stronger. That's the philosophy of the DiverseStory Project – a new online campaign I've launched. While I did not plan it this way, the DiverseStory Project emerges at a pivotal time.
As the Trayvon Martin case underscores America's continuing racial divides, I hope the DiverseStory Project will re-focus dialogue on what unites us – everyone's diversity. Read more...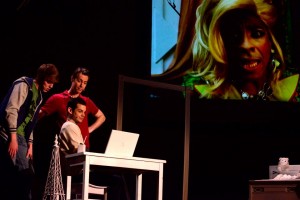 What would you think of an Internet project that comes alive on stage as a music and theater production?  
If you were at the Wilshire Ebell theater in Los Angeles on February 1, you'd give a resounding Facebook "Like."  That night, a sold-out audience gave standing ovations to the West coast premiere of it gets better, the new touring stage work aimed to stop bullying of LGBT youth.  Much like the online It Gets Better Project on which it is based, the show engages community interactivity to convey its message. Read more...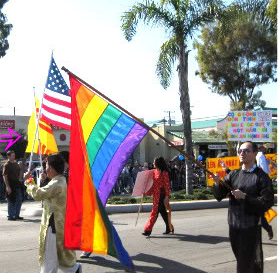 Image source:  Change.org petition to allow LGBT groups to participate in Little Saigon "Tet" parade
This Sunday, February 10, a Vietnamese New Year parade will fill the streets of "Little Saigon" in Orange County, California but you won't see rainbow flags. 
That's because organizers refused to let LGBT groups participate.  And the judicial system did not help.  Yesterday, an Orange County Superior Court judge denied an emergency injunction request by the Partnership of Viet Lesbian, Gay, Bisexual and Transgender Organizations to force the parade to include their members.  Read more...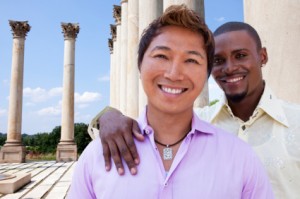 I don't see many people like me in the media.  I am gay and a racial minority (and oh yeah, an immigrant to the U.S.).  When I turn on the TV, go to a movie, or read the news, I rarely see any LGBT racial minority stars.  That's why it was so powerful in October when the Huffington Post Gay Voices published a list of "The Most Influential LGBT Asian Icons."  Luminaries like George Takei and Margaret Cho headlined the crop of 54 gaysians.  Somehow, my name managed to make the roster.  But the greater honor was what happened next:  after seeing me on the list, two young gay Asians sought me out for advice.  That reminded me of why the world needs more LGBT racial minorities as role models. Read more...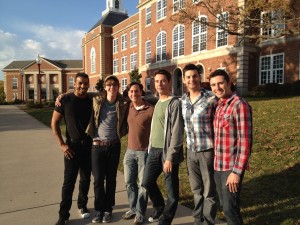 Last week in Iowa City I realized the LGBT movement spends too much effort preaching to gay urban audiences.  We need to invest more time gathering support from straight neighbors, especially in suburban and rural areas, so that LGBT acceptance becomes a full community affair.
Although I was cold from the rain during my few days in Iowa City, my heart was warm from seeing firsthand a local community energized to advance LGBT acceptance. Read more...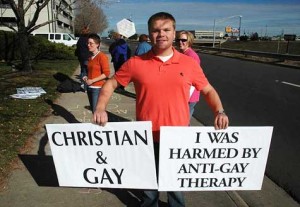 What if you were forced to sit through therapy to change the way you were born? Luckily, in California, LGBT youth can no longer be subjected to "reparative therapy" practices which try to change their sexual orientation. As a gay man, I can assure you that no one can "pray away the gay" any more than I could change my Asian racial background.  Thankfully, California Governor Jerry Brown agreed by signing into law this Saturday law a bill (SB 1172 sponsored by State Senator Ted Lieu) banning "reparative therapy" for minors. Read more...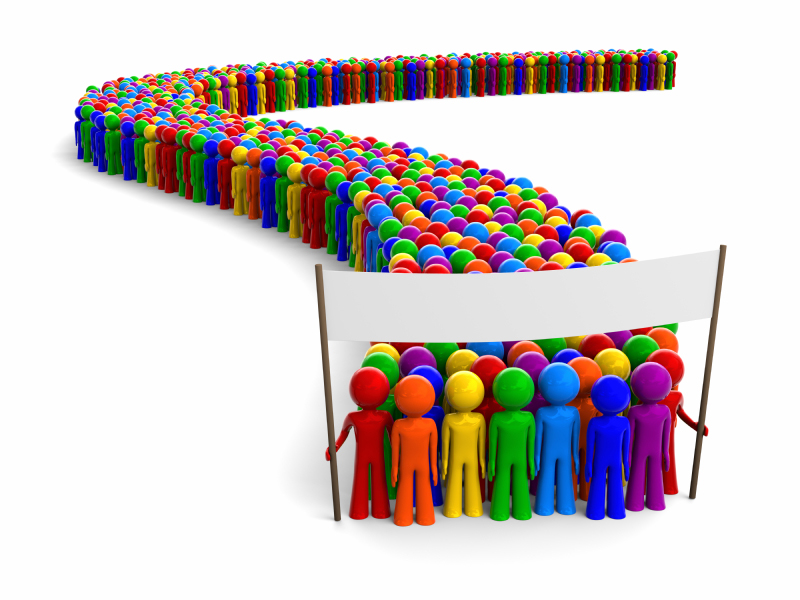 LGBT groups are gaining political influence.  And they exert hard-won political muscle to fight for full equality and support LGBT and LGBT-friendly elected officials.  But given so much work left to accomplish on equal rights and limited resources, gay groups should not be so quick to enter debates on non-LGBT issues.
This past January, one gay political group did so during debate over SOPA and PIPA — the Stop Online Piracy Act and Protect IP Act.  Pushed through Congress by the entertainment industry, those bills were intended to give copyright owners more ways to fight online piracy, especially against foreign websites that facilitate infringement of digital entertainment content.  Opposing the legislation as censorship, Wikipedia and other Internet companies led a "blackout" of certain web services on January 18.  The move created enough public pressure to stop SOPA and PIPA, at least in the forms proposed. Read more...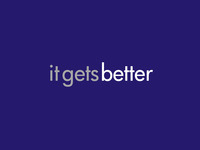 IT GETS BETTER On Stage:

Anti-LGBT Bullying Campaign Developed Into Touring Theater Work
Take the power of the online It Gets Better Project to help LGBT youth, and translate it onto a theater stage.  That's the vision of a new It Gets Better theater project which will blend music, theater and multimedia into a live stage production that tackles one of the key issues for the millennial generation:  bullying.
I am thrilled to be helping co-produce this project, which is a collaboration of the Gay Men's Chorus of Los Angeles, the It Gets Better Project, and Speak Theater Arts.  But to bring this vision to reality, we need monetary contributions now to meet our April 30 fundraising campaign goal on Kickstarter.com. Read more...
Gay Organizations Need More Racially Diverse Leaders
The rainbow flag, the very the symbol of gay pride, represents both our aspirations and the diversity of our population. Yet the top of the gay community's rainbow — the leadership tier of LGBT non-profit organizations — is more awash in white than any other color.
At the executive director position, LGBT groups have historically been led almost exclusively by white men. A step down at the board level, gay non-profits have tried for years to recruit members who better match the racial diversity of America. After all this time talking about the need for greater racial inclusion, it's time LGBT entities did better in finding leaders who represent the full spectrum of colors. Read more...