BLOG: Speak Up with Jimmy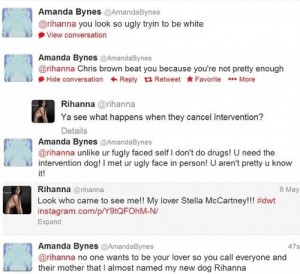 What is up with all the celebrity feuds on Twitter? It seems like a week can't go by without hearing about a tweet-off between Adam Levine and Lady Gaga, Perez Hilton and Lady Gaga, or Kanye West and Jimmy Kimmel. And it seems like Alec Baldwin and Amanda Bynes use Twitter to sound off against… well, just about anyone. It's a trend of digital passive aggression which reminds me of a simple life lesson: if you have something to say, be brave enough to say it to someone's face. Read more...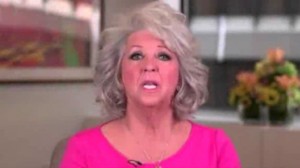 Paula Deen certainly learned the hard way that you have to be careful when you speak about race. After last week's revelations that she has "yes, of course" used the N-word and made other racially-insensitive comments, many people are wondering whether Deen is racist and debating whether Food Network should have dropped her television shows. But amidst this controversy, there is a teaching moment not to be missed. Even if you don't use racial slurs and don't have a prejudiced bone in your body, speaking about race is not easy. It's time we did more to improve everyone's racial literacy. Read more...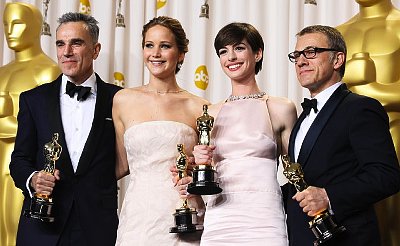 2013 Oscar winners in acting categories (c) Corbis Images
The Oscars have always been my favorite awards show. I love the movies, the red carpet glamour, and the celebrities. But most of all, I love the winner speeches. So for this edition of Speaker Points, I review acceptance speeches from some of this year's Academy Award winners. (Scores are on a 10-point scale.)
Best Speech: Daniel Day-Lewis for Best Actor 
(9 out of 10 Speaker Points) Read more...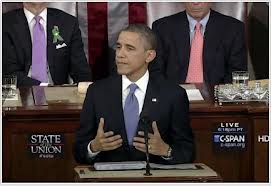 Recently, President Obama gave his annual State of the Union address and his first since being re-elected.
Pundits have since debated the political ramifications of the event. But in this first "Speaker Points" piece, I want to examine whether it was an effective speech, and what lessons you can learn for your own speaking lives. The President has always been a powerful orator, and this time was no exception. For another solid job, I give him 8 speaker points (out of 10).
Let's start with what the President did well.  Read more...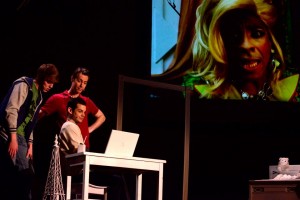 What would you think of an Internet project that comes alive on stage as a music and theater production?  
If you were at the Wilshire Ebell theater in Los Angeles on February 1, you'd give a resounding Facebook "Like."  That night, a sold-out audience gave standing ovations to the West coast premiere of it gets better, the new touring stage work aimed to stop bullying of LGBT youth.  Much like the online It Gets Better Project on which it is based, the show engages community interactivity to convey its message. Read more...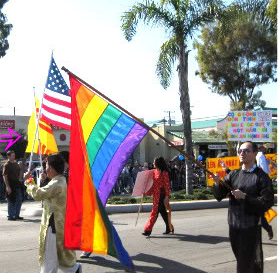 Image source:  Change.org petition to allow LGBT groups to participate in Little Saigon "Tet" parade
This Sunday, February 10, a Vietnamese New Year parade will fill the streets of "Little Saigon" in Orange County, California but you won't see rainbow flags. 
That's because organizers refused to let LGBT groups participate.  And the judicial system did not help.  Yesterday, an Orange County Superior Court judge denied an emergency injunction request by the Partnership of Viet Lesbian, Gay, Bisexual and Transgender Organizations to force the parade to include their members.  Read more...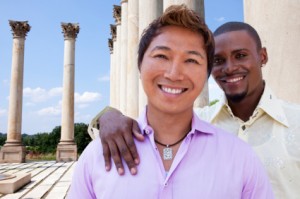 I don't see many people like me in the media.  I am gay and a racial minority (and oh yeah, an immigrant to the U.S.).  When I turn on the TV, go to a movie, or read the news, I rarely see any LGBT racial minority stars.  That's why it was so powerful in October when the Huffington Post Gay Voices published a list of "The Most Influential LGBT Asian Icons."  Luminaries like George Takei and Margaret Cho headlined the crop of 54 gaysians.  Somehow, my name managed to make the roster.  But the greater honor was what happened next:  after seeing me on the list, two young gay Asians sought me out for advice.  That reminded me of why the world needs more LGBT racial minorities as role models. Read more...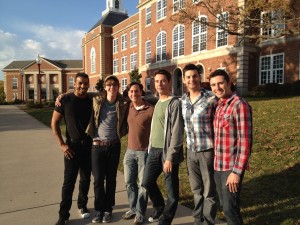 Last week in Iowa City I realized the LGBT movement spends too much effort preaching to gay urban audiences.  We need to invest more time gathering support from straight neighbors, especially in suburban and rural areas, so that LGBT acceptance becomes a full community affair.
Although I was cold from the rain during my few days in Iowa City, my heart was warm from seeing firsthand a local community energized to advance LGBT acceptance. Read more...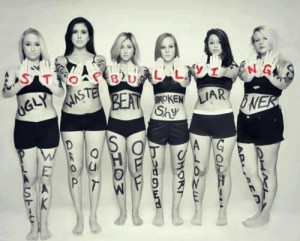 In just the first week of October's National Anti-Bullying Month, two courageous women emerged to show that bullying can backfire. In West Branch, Michigan, high school sophomore Whitney Kropp went from victim to fairy tale princess after vindictive classmates nominated her to the school's homecoming court as a cruel prank.
Across the Great Lakes, in Lacrosse, Wisconsin, local morning TV show anchor Jennifer Livingston gave a searing on-air editorial response to an email bully who complained that she had a "community responsibility" to lose weight to be a role model for young girls. Read more...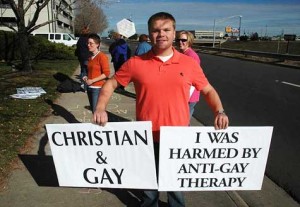 What if you were forced to sit through therapy to change the way you were born? Luckily, in California, LGBT youth can no longer be subjected to "reparative therapy" practices which try to change their sexual orientation. As a gay man, I can assure you that no one can "pray away the gay" any more than I could change my Asian racial background.  Thankfully, California Governor Jerry Brown agreed by signing into law this Saturday law a bill (SB 1172 sponsored by State Senator Ted Lieu) banning "reparative therapy" for minors. Read more...