About Jimmy Nguyen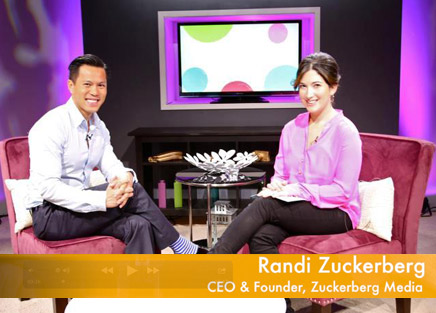 Jimmy Nguyen is a champion for diversity, equality and innovation. He is also an award-winning speech expert and digital media & technology lawyer. With a last name pronounced "WIN," Jimmy's message for everyone is: "Why Fit In? Stand Out and WIN."
As an immigrant to the U.S., racial minority, openly gay (and left-handed!) man, Jimmy grew up always feeling different. But eventually, he realized that what makes you different can help you succeed. Jimmy became a national speech champion in college, winning events so often that he earned the nickname "JIMMY WIN" (because his last name is pronounced like "WIN.")
Since then, Jimmy has helped others stand out and speak up in their own lives. Here at JimmyWin.com, he discusses how to win in life, career and business by embracing whatever makes you different. Jimmy also hosts the SPEAK UP WITH JIMMY web series, about the power of speaking up.
In addition to practicing law, Jimmy is a prolific speaker, writer and commentator. He is a Huffington Post contributor, and has appeared on Good Morning America, In Session on TruTV, and National Public Radio in Los Angeles.
In 2012, the Huffington Post listed Jimmy as one of the "Most Influential LGBT Asian Icons." In 2010, the Advocate magazine named him to its "Forty under 40" list of leading LGBT persons in America. In 2008, Lawdragon named Jimmy, at only age 36, one of the 500 Leading Lawyers in America.
Learning to Stand Out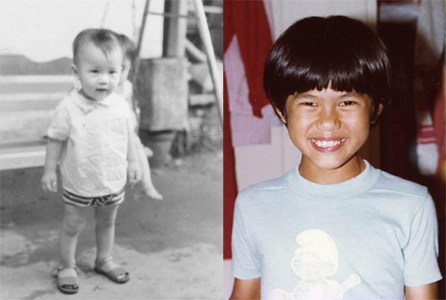 Jimmy was born in Saigon, South Vietnam – the youngest child of a prominent judge. In April 1975, when Jimmy was 2 years old, his family fled the country the night before the fall of Saigon to communist North Vietnamese forces. With help from the U.S. government, Jimmy's parents emigrated with their four young children to a new life in Southern California where they would become U.S. citizens.
Since then, Jimmy has a life history of excelling early – graduating high school at age 16, college at age 19 and law school at age 22. He was known as the "Doogie Howser, J.D." of his law school class. As a child, Jimmy was shy and always wanted to fit in. But he learned to stand out as a speech and debate competitor in high school and college. Competing for Mt. San Antonio College, he was a 7-time national gold medalist and twice won the Bovero-Tabor Award (given to the top overall speaker) at the Phi Rho Pi national forensics tournament. For many years, Jimmy then volunteered as an assistant coach for the Mt. San Antonio College speech team, which he helped coach to numerous national titles. As a coach, Jimmy helped many students stand out for themselves – especially students with no prior public speaking experience and those who learned English as a second language. In 2010, Jimmy was selected as Mt. SAC's Alumnus of the Year and spoke at its commencement ceremony.
Pursuing his interest in communication and media, Jimmy graduated magna cum laude from the University of California, Los Angeles with a B.A. in Communication Studies, specialization in mass communications. Jimmy received a full scholarship to attend law school at the University of Southern California, where he graduated in 1995 as the youngest member of his class. There, he continued his winning ways, becoming champion and then chair of the Hale Moot Court Honors Program. Nationally, Jimmy won the 1995 Jerome Prince National Evidence Moot Court Competition held at Brooklyn Law School, and was named Best Oralist in the Final Round.
Law & Innovation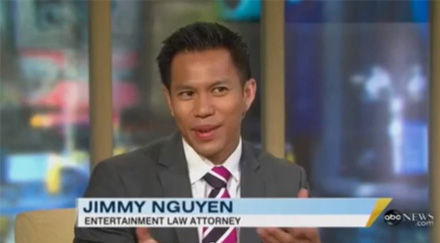 Today, Jimmy is a partner in a major corporate law firm, where he helps business clients find success with innovation. He works with major corporations and emerging companies on the digital media, intellectual property, advertising, and privacy issues triggered by the rapid advancement of technology.
Jimmy has also used his legal skills to help people who have been oppressed. For example, he worked pro bono to secure political asylum in the U.S. for a woman from the Democratic Republic of Congo being persecuted in her home country because her children were half-Rwandan.
When Lawdragon named Jimmy one of the 500 Leading Lawyers in America, it summed him up well as a "dynamo talent." One Lawdragon reviewer describes him as "an outstanding litigator, who writes and argues orally exceptionally well."
In 2011, the Century City Bar Association named Jimmy its Intellectual Property Lawyer of the Year. In 2010, he was named by the Daily Journal as one of the Top 20 lawyers under 40 in California.
Jimmy has also been recognized among the best diverse lawyers in America. Both the National LGBT Bar Association and the National Asian Pacific American Bar Association have named him to its lists of Best Lawyers under 40.
For the Association of Media & Entertainment Counsel, Jimmy serves on the Law Firm Advisory Board and received its Founders Award in 2009. Jimmy is a former Chair of the Executive Committee for the State Bar of California's Intellectual Property Law Section, and past co-chair Beverly Hills Bar Association's IP, Internet & New Media section.
Outside of law, Jimmy is a technology advisor.   He is an external Senior Advisor to Ariadne Capital Limited, a venture capital and investment advisory firm based in London, United Kingdom.  He is also an investor and adviser to OneGoodCrush (formerly OneGoodLove), a mobile dating application for relationship-minded LGBT persons.
Diversity and LGBT Advocacy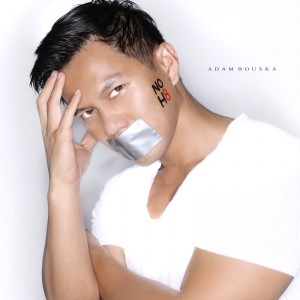 Active in the LGBT community, Jimmy is a strong voice for equality. He previously served on the Board of Equality California, California's leading LGBT political and civil rights organization.
Also a champion for racial diversity initiatives, Jimmy is a former co-chair and current board member of the California Minority Counsel Program, California's leading legal diversity organization.  In 2015, he was inducted into CMCP's Diversity Leaders Hall of Fame and named one of the "Top 100 Under 50 Diverse Executive Leaders" by Diversity MBA Magazine.  Jimmy also participates in other diversity organizations such as the Minority Corporate Counsel Association, the National Asian Pacific American Bar Association, and the National Conference of Vietnamese American Attorneys.
Jimmy is also a member of the Coalition of Asian Pacifics in Entertainment (CAPE), and strongly believes in the need for greater representation of minorities in the media.
Arts and Performance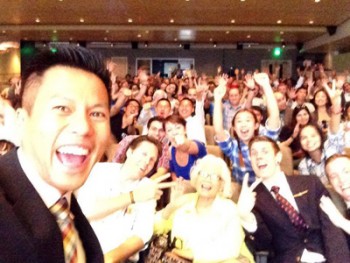 Jimmy also supports creativity through the arts and performance. He is a co-founder of the American Readers Theater association (ARTa). ARTa advances the unique art form of readers theater — a blend of speech and theater using performance of literature to convey messages. For each year since its inception in 2001, Jimmy has served as Tournament Director of ARTa's national tournament. In 2005, ARTa honored him with its first-ever Legacy Award. Jimmy has also written and directed a number of award-winning readers theaters.
Jimmy also provides pro bono legal work for the Ma-Yi Theater Company – the Asian American theater organization in New York.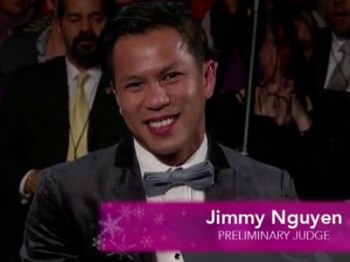 And in some of his most fun experiences, Jimmy has served as a preliminary judge at three Miss Universe pageants – for 2011 (Sao Paulo, Brazil), 2012 (Las Vegas, Nevada), and 2014 (Doral/Miami, Florida).
Throughout all his endeavors, Jimmy encourages everyone to believe: "Why Fit In? Stand Out and WIN."